NCLH JUNEAU PROPERTY DEVELOPMENT RESOURCES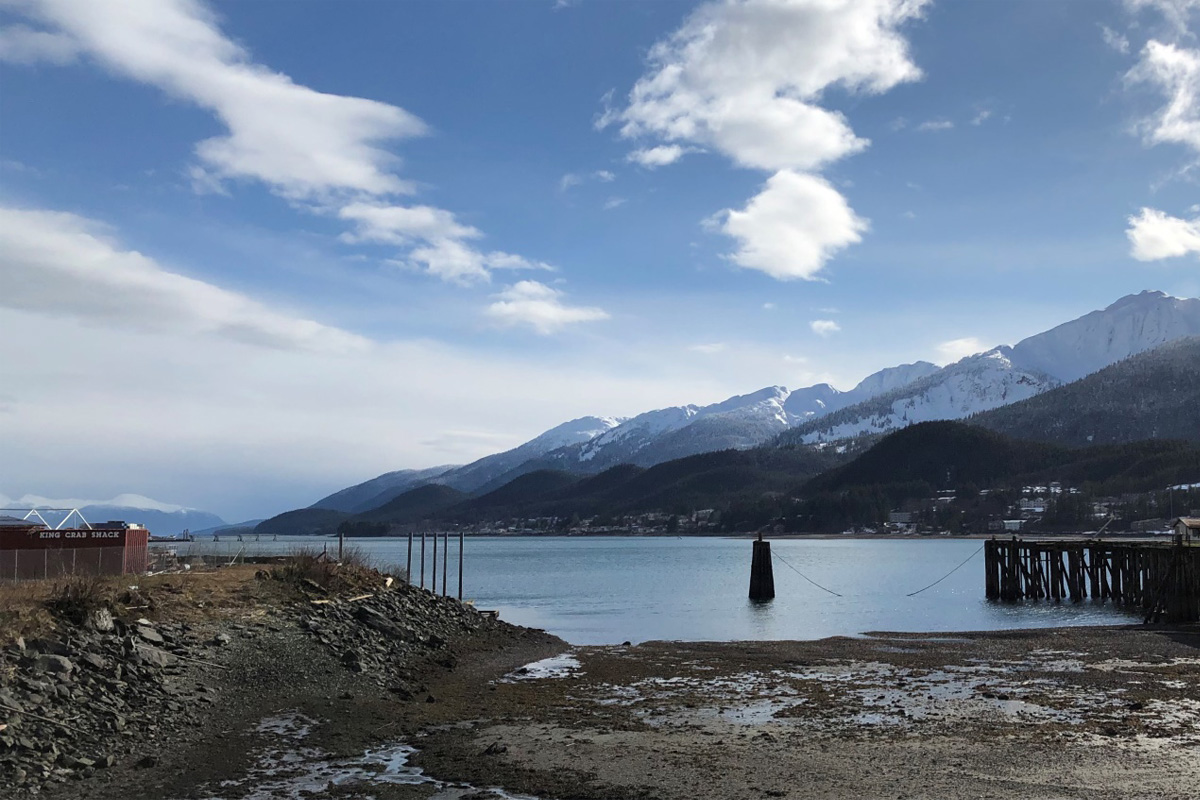 ---
---
FEBRUARY 18TH 2021 MEETING
---
This was the third community meeting held by MRV Architects and Norwegian Cruise Lines Holdings (NCLH). The meeting showed public survey results, updates to the previous concepts, and highlighted the new partnership with the Alaska Ocean Center. CBJ City manager, Rorie Watt, was invited to speak to the city process and interface with the project.

---
---
DECEMBER 2ND 2020 MEETING
---
A second public meeting to discuss development of the Norwegian Cruise Lines property area along Juneau's waterfront was held December 2nd at 6:30PM via Zoom. The virtual meeting ran 90 mins, with a focus on the Norwegian Cruise Lines property, as well as potential development on adjoining CBJ, USCG, and NOAA properties.
The presentation was hosted by MRV Architects. Presenters included; Paul Voelckers of MRV architects and Howard Sherman NCL Exec Vice President, Dick Sommerville of PND Engineers and Jim Brennan of J.A. Brennan Landscape Architects. Goals of the project were outlined, including a focus on community priorities from a previous initial survey. Public participation and a chance to dialogue were held in digital "break-out" rooms, where thoughts were discussed followed by a Q&A session.
---
---
NOVEMBER 18th 2020 PUBLIC MEETING
---
An initial public meeting to discuss plans for development of the this area along Juneau's waterfront was held Wednesday, November 18th 2020 at 6:30PM. The virtual meeting went for an hour and a half, with a focus on the Norwegian Cruise Lines' newly purchased waterfront property, as well as potential development on adjoining CBJ, USCG, and NOAA properties.
The presentation was hosted by MRV Architects, with participation by Norwegian executives and project team members. Goals of the project were outlined, including a focus on community priorities for waterfront development.
This was the first of several community forums.
---
---
PUBLIC COMMENTS COLLECTED
---
400+ comments have been collected since our first community forum meeting in November 2020. Thank your for you participation. This is a great start to an important process to include the Juneau community. A public comment database has been created to share what the public is saying with regards to the following:
What concerns or difficulties might be caused by development of this space?
What can development of this space do to improve your downtown experience?
Other uses which you believe should be considered as potential developments.
General comments, opinions and views on the project.
Public Comments Gallery -

Link Here
*Last updated 12/10/2020*
---
---
~ FREQUENTLY ASKED QUESTIONS ~
---
Community questions pulled from survey responses. Updated 11-29-20
Question: Does the proposed dock cross Coast Guard property and how is that to be managed?
Answer: The design alignment of a proposed pier has not been finalized. A preferred alignment extends directly off of Whittier Street and across the CBJ submerged tidelands that abut both the United States Coast Guard and NCLH properties. If the USCG approves a new shared pier option, it would cross a portion of the USCG property. A new pier perpendicular to the shoreline in this vicinity will trigger maneuvering changes to current USCG dock use. Accordingly, the interior face of the proposed pier, if approved, would be used solely by the USCG, replacing their current docking needs and satisfying security requirements.
Question: Will the dock addition add another cruise ship to Juneau? How will this dock work with cruise ships at anchor?
Answer: No. The pier proposed by NCLH will not add to NCLH's cruise ship count for Juneau. NCLH would have the advantage of a modern pier, including improved logistics and flexible scheduling for their purposes. The fixed pier as proposed would extend into the area previously used by ships for mooring "at anchor".
Question: Will this project have year-round access?
Answer: Yes. An important goal for NCLH, and shared throughout the community responses, is that development on the NCLH parcel will create an attractive property, with active uses throughout the year by both visitors and residents.
Question: Where is the parking?
Answer: As proposed, all or most of the parking would be provided underground, with a parking garage level constructed below the principal building and park uses. This design allows for an at grade one-acre park and open space connections. Underground uses would include large and mid-size tour buses, as well as standard vehicles. This is done to safely separate bus movement and loading from the main first floor uses, which prioritize pedestrian use.
Question: Will this development add to the congestion of downtown traffic and pedestrians?
Answer: No. Roughly the same number of sailings and visitors will arrive in Juneau. A new pier development, with well-designed infrastructure, will allow a better distribution of arriving visitors across downtown. Furthermore, the bus and vehicle traffic will feed directly to Egan Drive, ideally designed with left turn lanes, and offering the ability to move visitors efficiently out of downtown. This bus routing should lessen the traffic impacts along the congested South Franklin Street corridor. Detailed traffic analysis will be performed later in the design process; however, this solution is expected to alleviate traffic congestion in downtown.
Question: Will there be waterfront access for locals?
Answer: Yes. NCLH starting goals include the construction of a new Seawalk element along the NCLH water frontage. The intent is for the Seawalk to tie to future extensions linking CBJ property to the West, and USCG and NOAA properties to the East. As a further step, ideal waterfront access would also include the ability to directly touch the water in the intertidal zone, similar to that now possible at Overstreet Park. That step would likely require working with other parties, like the CBJ, given the physical realities of ramps and stairs to facilitate improved access.
Question: How will this project affect the views down the channel?
Answer: The proposed dock location, extending directly off of Whittier Street, locates the new pier in a perpendicular position and as close as practical to other piers. This preserves view sheds down the channel to the extent feasible. The potential development of any building locates the tallest portion near Whittier Street, with the westerly side lower to protect view shed.
Question: Will there be access across the property for future development on the adjoining CBJ property?
Answer: Initial studies have included the potential for links to the CBJ tideland properties, when those are developed. No details of that have been finalized, but are an important goal, if feasible.
Question: Will the dock have shore-power electricity? Will that affect resident's electricity costs?
Answer: It is NCLH's desire for the new pier to include electrical power connections. NCLH is participating in the current feasibility study with the CBJ to achieve this goal. Studies are underway to further determine Juneau's power capacity, and system upgrades which may be needed. Costs triggered by dock electrification will not raise local power rates.
---
---
---
Marine Exchange Navigational Evaluation Presentation Link Here
PND In-Water Development Presentation Link Here
Recommendations from the Healthy Sail Panel, September 21, 2020 - Full Report Here
Advice to cruise operators to advance their public health response to COVID-19, improve safety, and achieve readiness for the safe resumption of operations.
---